Restorative Dentistry - Restore Your Smile | Fountain Valley Dental
What Is Restorative Dentistry
Do I Need Restorative Dentistry?
Restorative dentistry can improve your smile if you have tooth decay, chipped teeth, missing teeth, or other dental issues. Tooth decay can cause aggravating toothaches, and chipped or missing teeth can weaken the rest of your teeth. We want to give your smile a consistent and unified look.
Even more importantly, we want to provide you with the healthiest and most functional smile. When you use restorative dentistry to strengthen your teeth, you create a more comfortable and confident future for yourself.
Schedule a Restorative Dental Consultation
Our dental clinic and dentists are located in Molalla and we have many patients drive to see us for our exceptional dental care from around Clackamas County including the nearby communities of Molalla, Mulino, Oregon City, Canby, Silverton, Colton, Beavercreek, Estacada, Woodburn, Salem, West Linn, Clackamas, Gladstone, Tualatin, Wilsonville, Aurora, Hubbard, Barlow, Gervais, Keizer, McMinnville, Hayesville, Newberg and more.
Give Fountain Valley Dental a call at 503-759-3333 to schedule an appointment or if you have any questions regarding Restorative Dentistry.  You can also Contact Us via our online email contact form.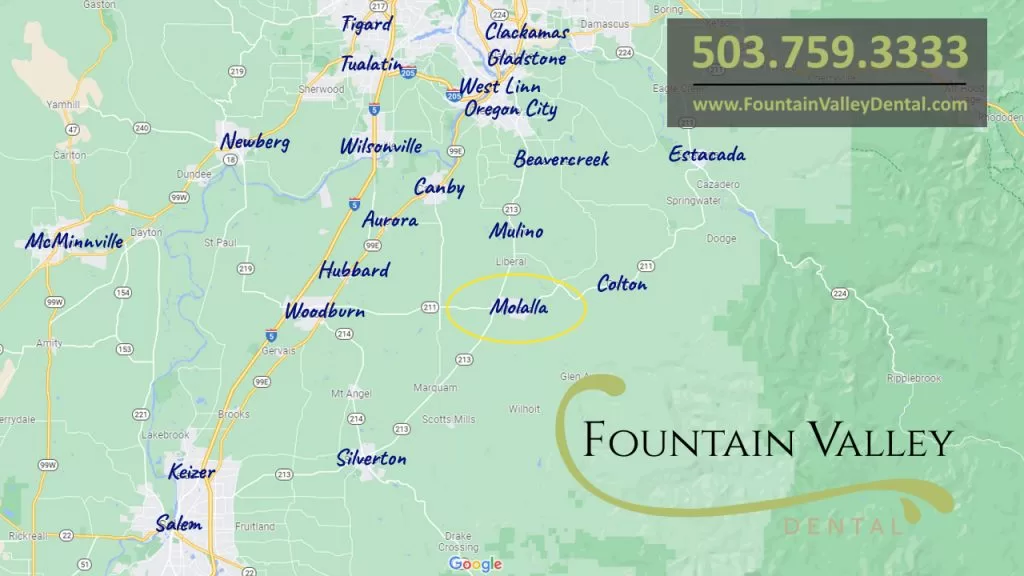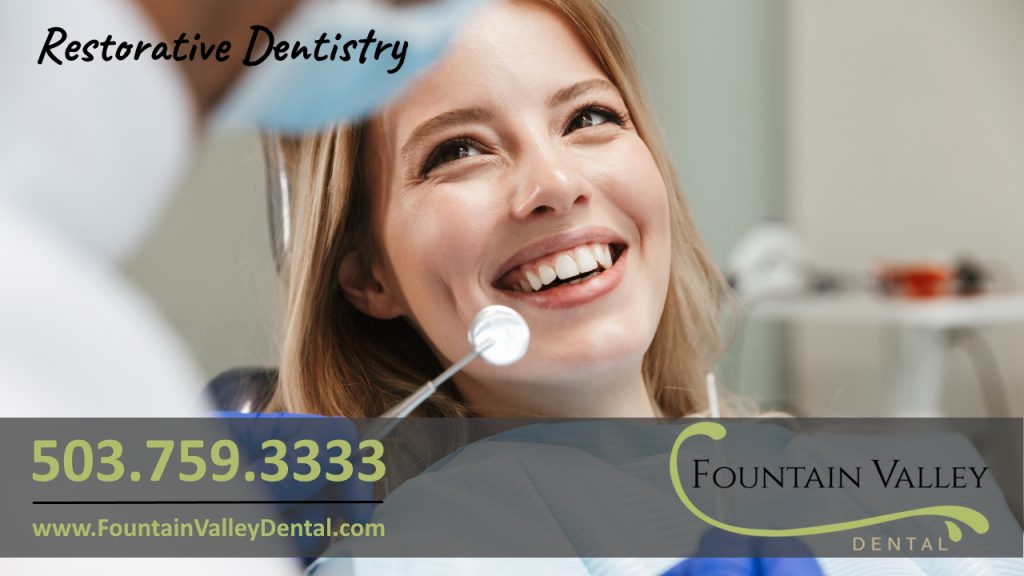 Benefits of Restorative Denistry
When you visit Dr. Ben Whitted DDS, you can enjoy the benefits of restorative dentistry, including:
A set of stronger teeth. Dental work can strengthen your teeth so that they will function better.
Less worry and concern about your teeth. When you get restorative dental work done, you can rest assured that you will have fewer problems in the future. Your restored teeth will not decay and will improve your overall oral health.
A newly beautified smile. Restorative dentistry will improve the aesthetic of your smile by restoring your teeth with naturally colored dental work.
There are so many ways that restorative dentistry can better your smile. If you've been considering getting some work done, give Fountain Valley Dental a call today to set up a consultation.
What To Expect When You Visit Dr. Ben Whitted DDS and the Fountain Valley Dental Team
In the following video, Dr. Ben Whitted at Fountain Valley Dental talks about what sets Fountain Valley Dental apart, for dental care in Molalla.
Our Goal Is To Keep You Smiling For Life!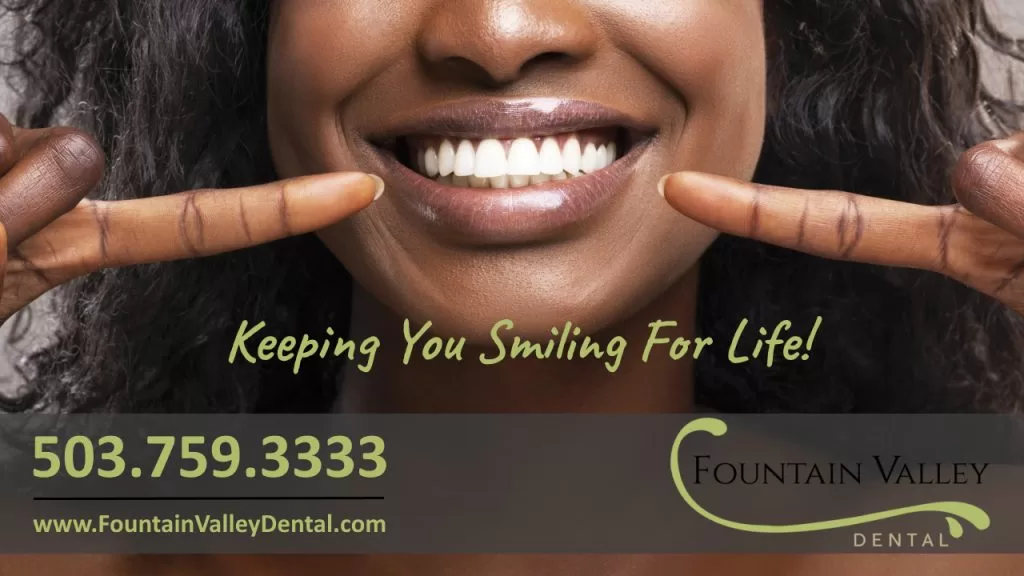 Committed to Excellence in Dentistry