Cosmetic Dentistry - Teeth Whitening, Invisalign, Porcelain Veneers, Braces & Dental Implants
What Is Cosmetic Dentristry?
In addition to General Dentistry, Emergency Dentistry and Restorative Dentistry, Fountain Valley Dental offers outstanding Cosmetic Dentistry Treatments. Who doesn't like a nice smile? No matter the condition of your teeth and gums, the dentists and dental team at Fountain Valley Dental have a solution to keep you smiling for life. 
From teeth whitening to dental implants, and Invisalign or traditional braces to porcelain veneers, we offer a professional dentist approved solution to improve your smile. If you are interested in Whiter teeth, straighter teeth, or replacing damaged or deteriorated teeth with dental implants or porcelain veneers, the dentists at Fountain Valley Dental in Molalla in Clackamas County Oregon can help.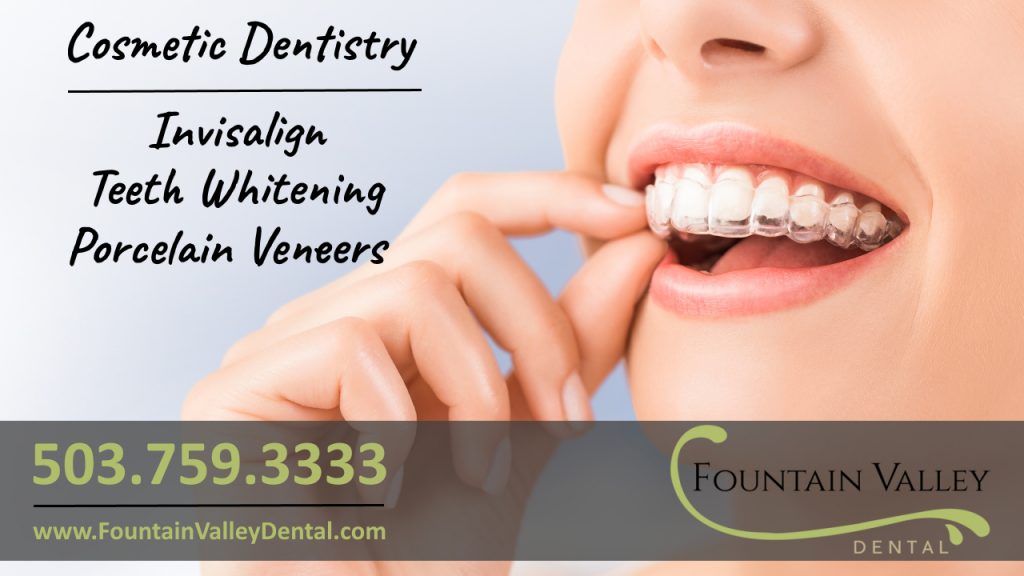 Are You Looking For a Whiter & Brighter Smile? Fountain Valley Dental Can Help!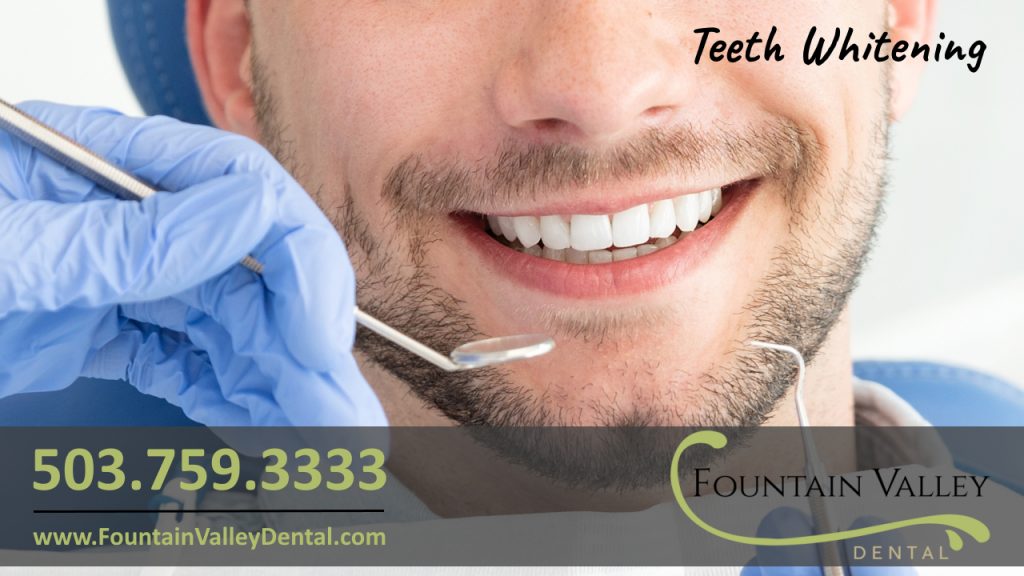 If you've been less than impressed with drugstore teeth whitening kits, it's time to consider a more powerful solution. Dr. Whitted offers professional teeth whitening which provides dramatic, quick results. As a dentist, he has the technology and the know-how to whiten your teeth safely and effectively with the use of a professional-grade whitening solution. Many patients see a dramatically brighter smile after only one visit. Learn More about professional teeth whitening at Fountain Valley Dental.
Dr. Whitted also uses porcelain veneers to improve the appearance of teeth that are misshapen or discolored. Porcelain veneers are thin pieces of material that can be placed over the fronts of your teeth, improving their appearance and the look of your smile. Veneers are a simple and minimally invasive cosmetic dentistry solution. They can whiten, straighten, and/or reshape your teeth. Learn More about Porcelain Veneers and cosmetic dentistry at Fountain Valley Dental.
Straight, even teeth are key to a beautiful smile, and now there's a more subtle way to straighten them. Dr. Whitted provides Invisalign clear braces to our patients so that they can have an easy and comfortable experience with braces. This cosmetic dentistry advancement allows you to enjoy greater comfort by straightening your teeth with smooth, removable BPA-free material.
Dr. Whitted also provides traditional braces, dental implants, and other cosmetic dentistry services to our patients. We'd love to meet with you and help you determine the right procedure for you. Dr. Whitted is proud to offer the latest technologies to help you craft the beautiful smile you've been dreaming of.
If you're interested to find out what cosmetic dentistry can do for your smile and your confidence, set up an appointment for a free consultation at Fountain Valley Dental today! Learn More about Invisalign at Fountain Valley Dental in Molalla, Oregon.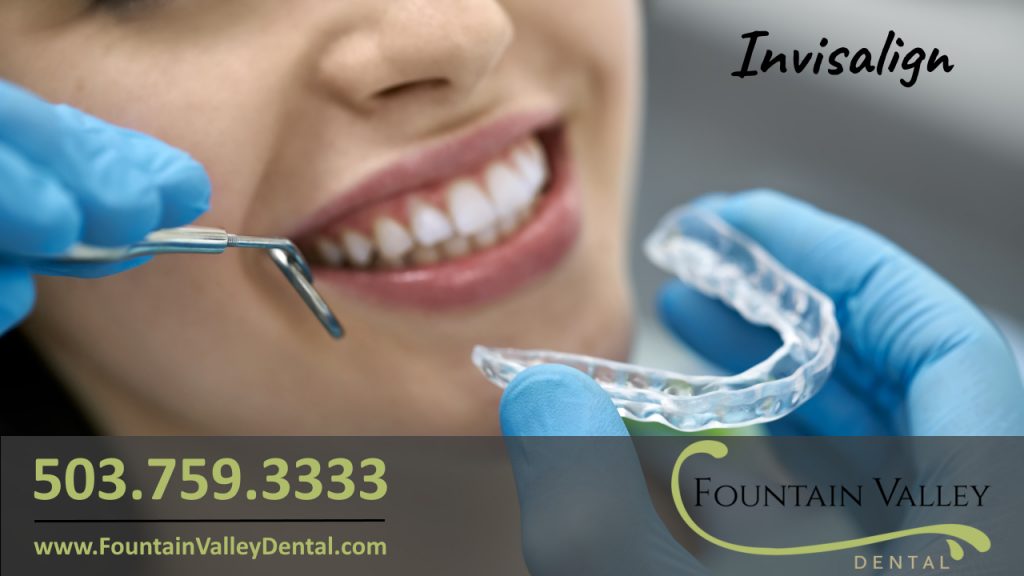 Contact Fountain Valley Dental to schedule an Invisalign Consultation at our dentists office at: 503-759-3333
What to Expect at Fountain Valley Dental
Changing Lives Through Dentistry - One Smile at A Time!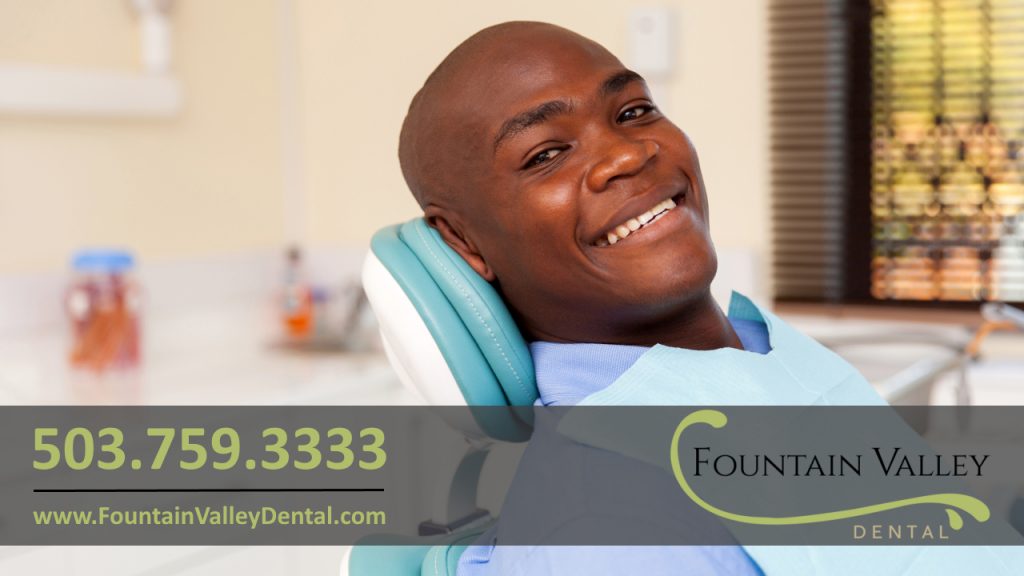 Fountain Valley Dental Patient Testimonials
Don't take our word for it, see what some of our valued dental patients say about Dentist Dr. Ben Whitted DDS and the dental team at Fountain Valley Dental. In the videos below dental patients Ken and Will talk about their experience with dentist Dr. Ben Whitted and the Cosmetetic Dentristry work they had done at Fountain Valley dental in Molalla, Oregon.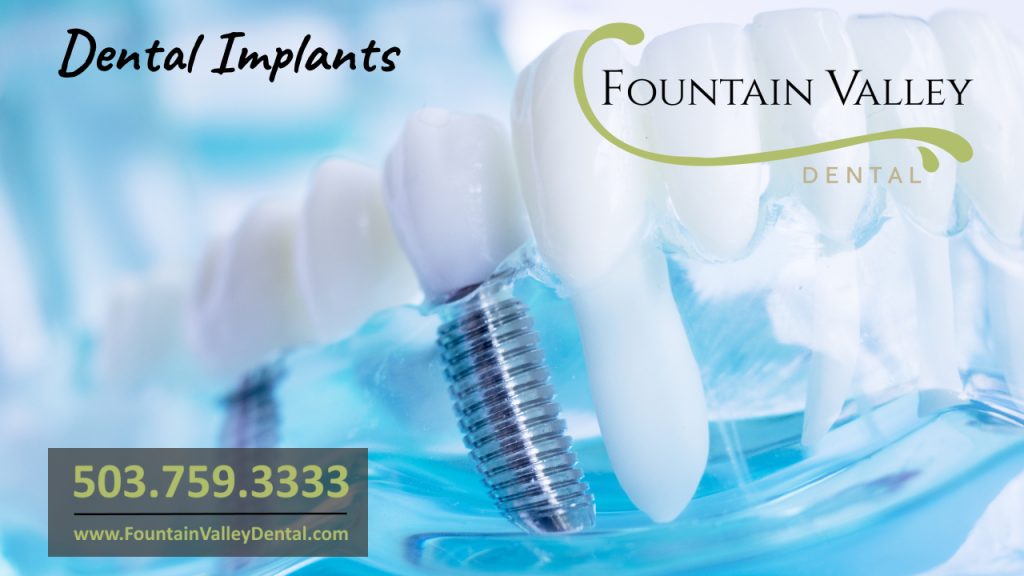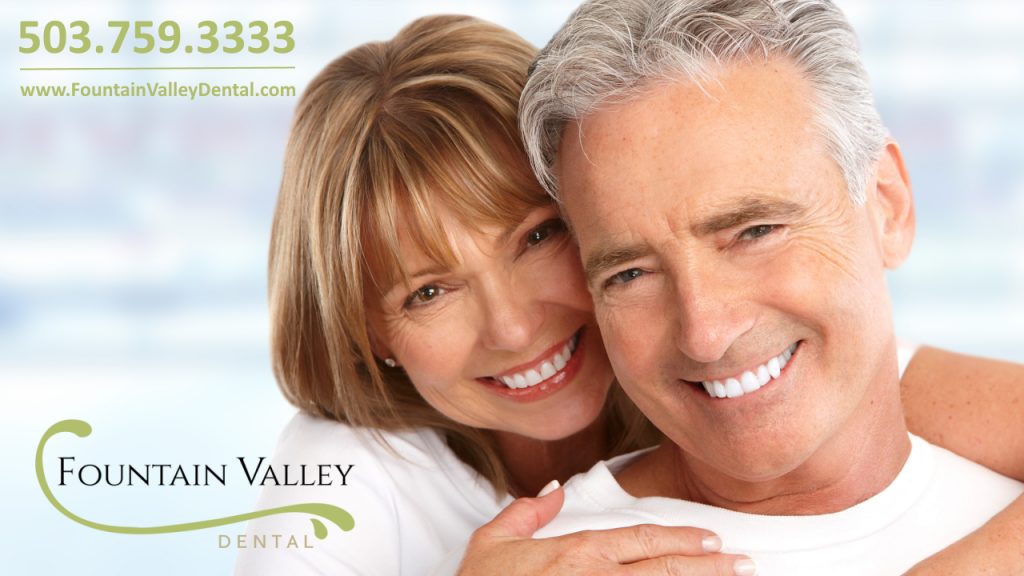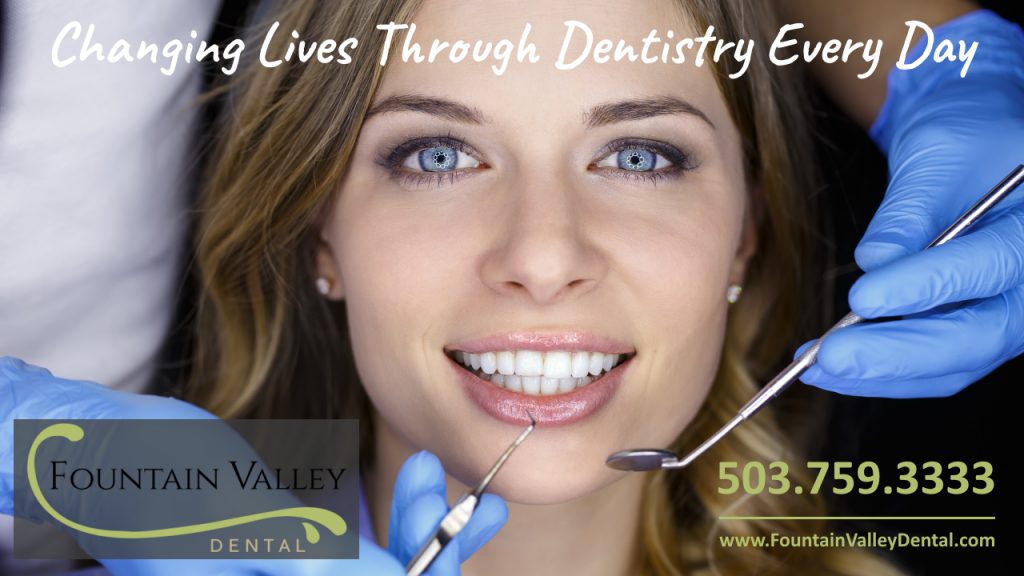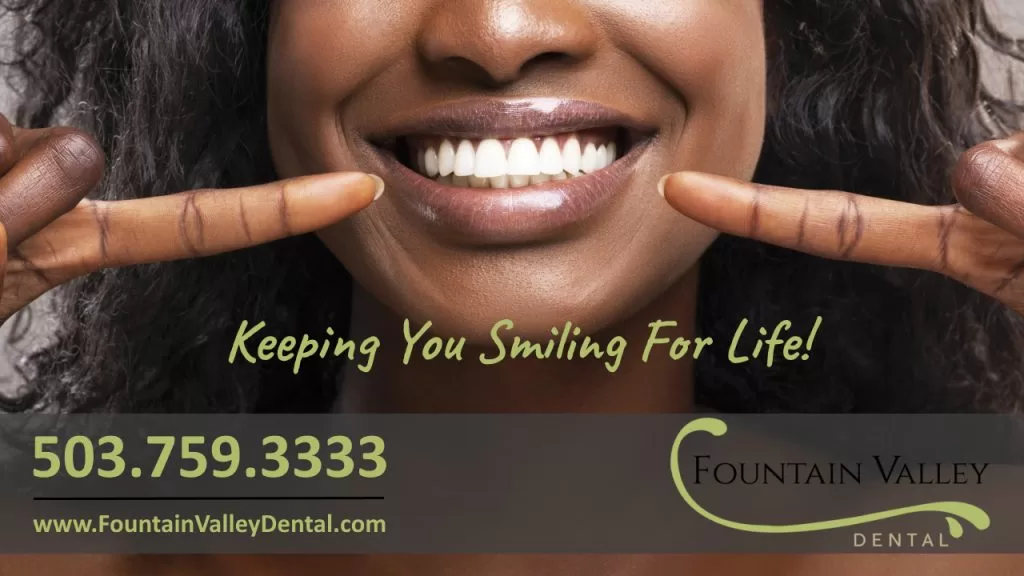 If you are thinking about improving your smile contact the dental experts at Fountain Valley Dental. We'd be happy to discuss your options for your uniques situation with you. Our dentists start by listening to you and your needs and desires for your teeth and smile. Once we hear you out, we examine your teeth and make recommendations based on the unique conditions and health of your teeth. We may recommend a combination of services to improve your teeth and smile based on many factors. We offer a variety of dental solutions to improve your smile from teeth whitening, Invisalign and braces, to dental implants and porcelain veneers. We offer a solution for your individual dental needs, insurance benefits and budget.  Give the dentists and dental team at Fountain Valley Dental a call if we can be of service. 503-759-3333