Dental Crowns and Bridges at Fountain Valley Dental in Molalla OREGON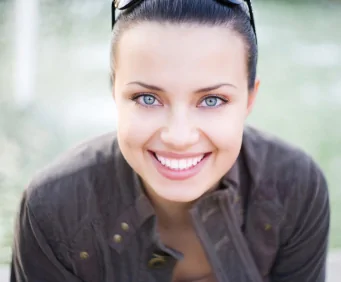 Fountain Valley Dental in Molalla Oregon Can Help!
If you live in Southeast Portland, Oregon area and your teeth are weak or decaying, or you simply don't like the way they look, we'd love to help! At Fountain Valley Dental, we offer dental bridges and dental crowns that can resolve many issues involving the health and appearance of your teeth and smile.
What are Dental Bridges?
Dental bridges are fixed prosthetic devices that can be placed by your dentist. A dental bridge consists of two parts: the connector pieces, which are anchored to natural teeth on either side of the gap, and the replacement teeth, which fill the gap.
The placement process for dental bridges includes a few visits. At your first appointment, your natural teeth will be shaped and then prepared for the crowns. Next, Dr. Whitted will make impressions of your teeth so that replacement teeth can be created specifically for you.
At your second appointment, Dr. Whitted will fit you with your permanent dental bridge. With your new bridge in place and the gaps in your smile filled, you'll likely walk out of our office feeling like a new person.
Benefits of Dental Bridges
Help prevent future problems.
Restore the function of your teeth.
Enhance your smile.
When you're missing teeth, your teeth and bite may shift entirely, which can change your smile and make it difficult to bite down normally. Additionally, missing teeth can keep you from being able to speak or chew normally. When those gaps are filled with a dental bridge, talking and chewing often become much easier. Bridges can also enhance your smile by replacing missing or weak teeth. They may also help to prevent TMJ disorders and other issues.
DENTAL BRIDGE VIDEO SIMULATION
LEARN ABOUT DENTAL CROWNS AT FOUNTAIN VALLEY DENTAL IN MOLALLA OREGON
What are Dental Crowns?
Broken, chipped, or cracked teeth can be protected with dental crowns. First, Dr. Whitted will carefully prepare your tooth to receive the crown. Then, he will make impressions of your tooth and send the impressions to the lab.
These impressions allow us to create a crown uniquely suited to your individual tooth. When you return for your next visit, Dr. Whitted will place the dental crown with a special bonding cement.
You may want to choose porcelain crowns that are more natural-looking and very durable. These crowns reflect light in the same way that natural teeth do, making them a popular choice. Porcelain crowns are also stain-resistant.
Benefits of Dental Crowns
Adjust alignment: Crowns can make the sizes and shapes of your teeth more uniform, which can improve your bite and straighten your smile.
Strength: Dental crowns fortify weak or damaged teeth, eliminating the potential for future problems.
Unify your smile: If you have a tooth that is discolored or misshapen, a crown can hide the differences and make your smile look more even.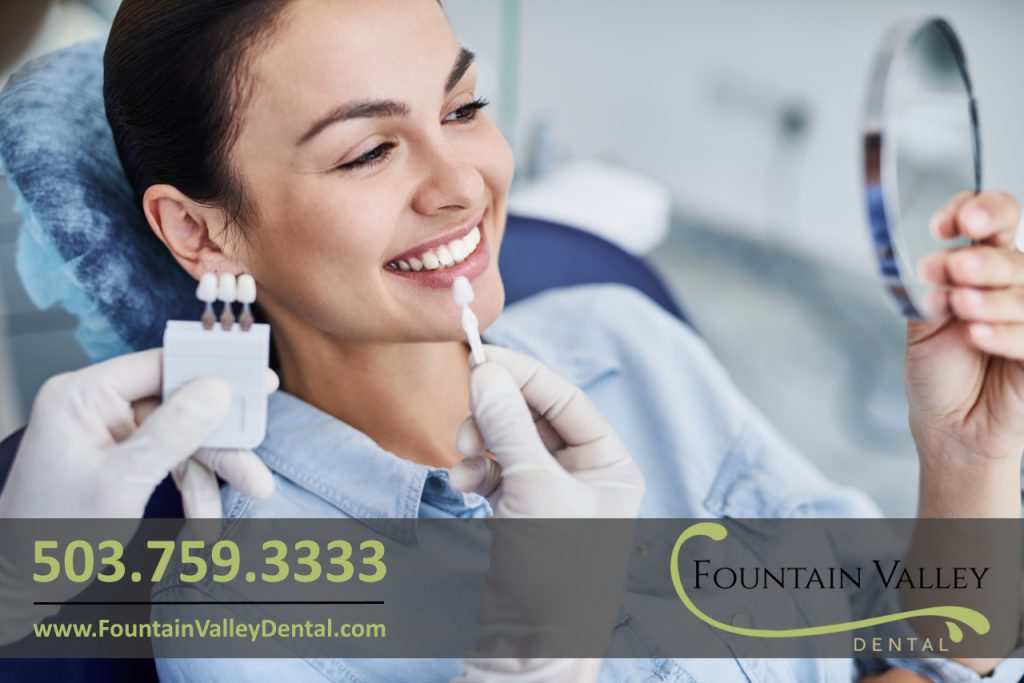 DENTAL CROWN SIMULATION VIDEO
Meet Dr. Ben at Fountain Valley Dental in Molalla
Why Choose Dr. Ben and The Dental Team at Fountain Valley Dental in Molalla, Oregon?
In his own words, Dr. Ben Whitted, DDS says "My passion is building lasting relationships with the people around me. Being a dentist allows me to serve my community by providing options to improve oral health, replace and restore teeth, and create beautiful smiles. I love dentistry because every day I get to help someone look and feel better."
Dr. Ben is a current member of the Crown Council, Clackamas County Dental Association, Molalla Area Chamber of Commerce and the American Dental Association
ADDITIONAL DENISTRY SERVICES OFFERED AT FOUNTAIN VALLEY DENTAL IN MOLALLA OREGON
General & Family Dentistry
For more information about restorative dentistry, bridges and crowns contact the professional dentistry team at Fountain Valley Dental in Molalla. Oregon at call and set up an appointment with Dr. Whitted DDS and his team at Fountain Valley Dental today!
Fountain Valley Dental is located in Molalla, Oregon in Southeast Portland, OR. Our office location is 1400 Fountain Way
Molalla OR 97038 and we provide professional dentistry services to clients from nearby communities of Molalla, Mulino, Oregon City, Canby, Silverton,  Colton, Beavercreek, Estacada, Woodburn, Salem, West Linn, Gladstone, Tualatin, Wilsonville, Aurora, Hubbard, Barlow, Gervais, Keizer, McMinnville, Hayesville, Newberg and more.
Give us a call if we can help in any way or answer any dentistry questions:  (503) 759-3333