Dental Crowns & Bridges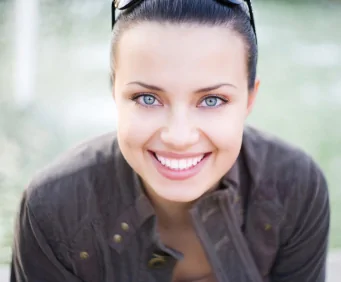 If you have problems with weak, decaying, or unattractive teeth, we have the solution at Fountain Valley Dental. Dental bridges and dental crowns can resolve many issues involving the health and appearance of your teeth after damage or loss.
What are Dental Bridges?
Dental bridges are fixed prosthetic devices that can be placed by your dentist. A dental bridge is one piece that consists of two parts: the connector pieces, which are anchored to natural teeth on either side of the gap, and the replacement teeth, which fill the gap.
The placement process for dental bridges includes a few visits. At your first appointment, your natural teeth will be shaped and then prepared for the crowns. Dr. Whitted will then make impressions of your teeth so that the perfect replacement teeth can be created for you. At your second appointment, Dr. Whitted will place your beautiful, permanent, dental bridge, and you'll be able to walk out of our office with a full, stunning, smile.
What Dental Bridges Can Do for You
Prevent Future Problems: When you are missing teeth, your teeth and bite may shift entirely, which can change your smile and make it difficult to bite down normally. TMJ disorders can also result from neglecting to take care of your problems with a dental bridge. Cut out all of this worry by getting a customized dental bridge from Dr. Whitted.

Give You a Beautiful Smile: You can replace missing or weak teeth that are messing up your smile with dental bridges. Dental bridges will make your smile full and consistent. You'll be proud to show it off again.

Restore Regular Abilities: When you are missing teeth, you may have trouble chewing and speaking normally. When you fill in the gap with a dental bridge, you will be able to talk and chew without a hitch.
What are Dental Crowns?
You can cover damaged teeth completely with dental crowns. During your first visit, your teeth will be prepared for the dental crowns by being filed down. Just like with dental bridges, Dr. Whitted will take impressions of your teeth and send the impressions to the lab.  Using these impressions, they can make your dental crowns perfect for you. At your second visit, Dr. Whitted will place the dental crowns with a special bonding cement.
We provide porcelain crowns at our office, so that you can have the most beautiful, and the longest lasting, smile possible. Porcelain crowns are both strong and natural-looking. Porcelain crowns reflect light in the same way that natural teeth do, and look just like real teeth. Porcelain crowns are even durable and stain-resistant.
What Dental Crowns Can Do for You
Adjust Alignment: Dental crowns can make the sizes and shapes of your teeth more uniform, which can improve your bite and straighten your smile.

Provide Strength: Dental crowns fortify weak or damaged teeth, eliminating the potential for future problems that these teeth could cause.

Unify Your Smile: If you have teeth that look differently from the rest of your smile because of their shape, size, or color, dental crowns can change that.
For restorative dentistry, call and set up an appointment at Fountain Valley Dental today.