Sedation Dentistry at Fountain Valley Dental
What is Sedation Dentistry?
Dr. Whitted is committed to making sure our patients are comfortable and calm during each and every appointment. Sedation dentistry is a consistent and simple method that can keep our patients relaxed when they visit us.
If you experience anxiety or worry when it's time to see the dentist, sedation dentistry can be a huge help to you. Dr. Whitted provides oral conscious sedation and nitrous oxide, so that you can finally relax at the dentist's office.
Oral conscious sedation is as easy as taking a pill. When you choose oral conscious sedation, Dr. Whitted will prescribe to you a sedative to take shortly before your visit to us, so that you can be comfortable throughout your procedure.
NITROUS OXIDE - ( AKA: Laughing Gas )
Nitrous oxide is a safe sedation dentistry method that is inhaled through a mask during your visit. Nitrous oxide is also known as laughing gas, because it puts you at ease. Since it is a method of conscious sedation, you will be able to respond to your dentist's questions and be somewhat aware of what's going on around you. You will likely not feel any discomfort during your appointment.
Call Fountain Valley Dental today and set up an appointment with Dr. Whitted for better overall health and a gentler dental experience.
Meet Dr. Ben Whitted DDS | Founder of Fountain Valley Dental
Does visiting the Dentist Stress You Out?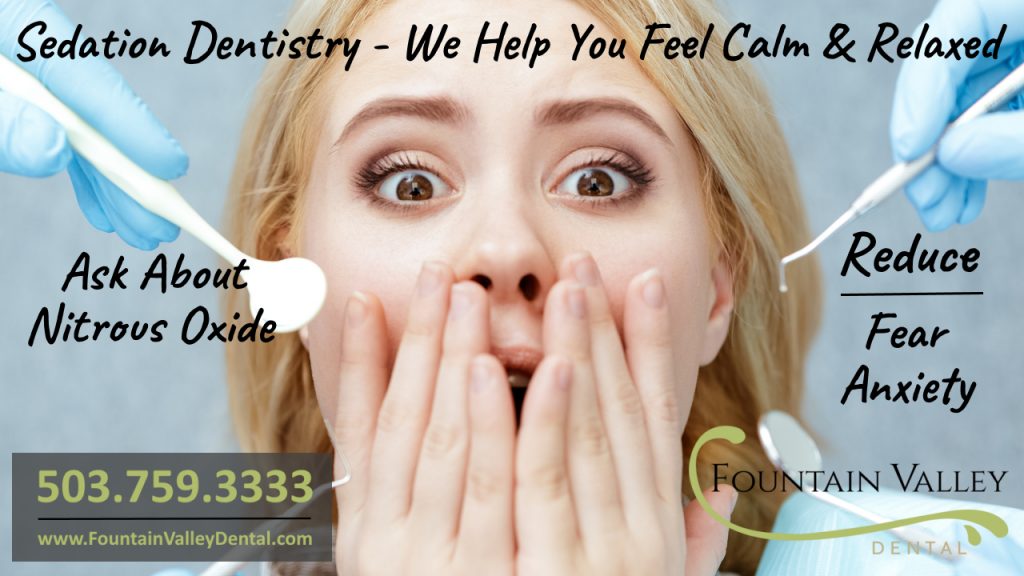 If you feel anxiety or stress when visiting the dentist or having dental work done, we can help. Fountain Valley Dental offers Oral Conscious Sedation with Nitrous Oxide, also known as "Laughing Gas." 
Sedation Dentistry can help you relax and alleviate stress helping you feel calm during your dental procedures whether you are having a root canal, crown or implant put in or justa dental exam and teeth cleaning. 
Let your dentists or dental team know if you are interested in sedation when you schedule your dental appointment.
Our Goal Is a Relax Stress Free Experience at For All Our Patients at Fountain Valley Dental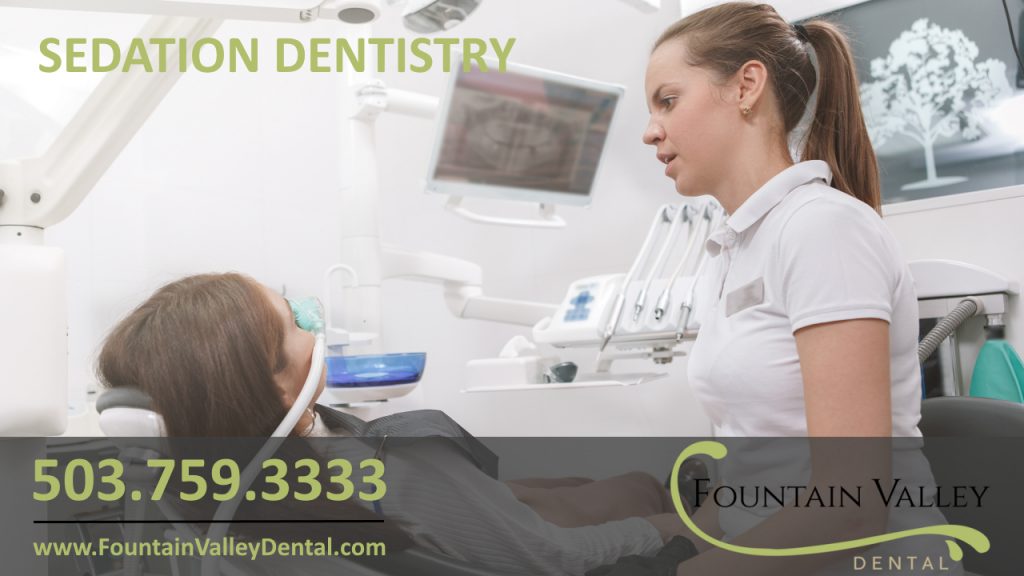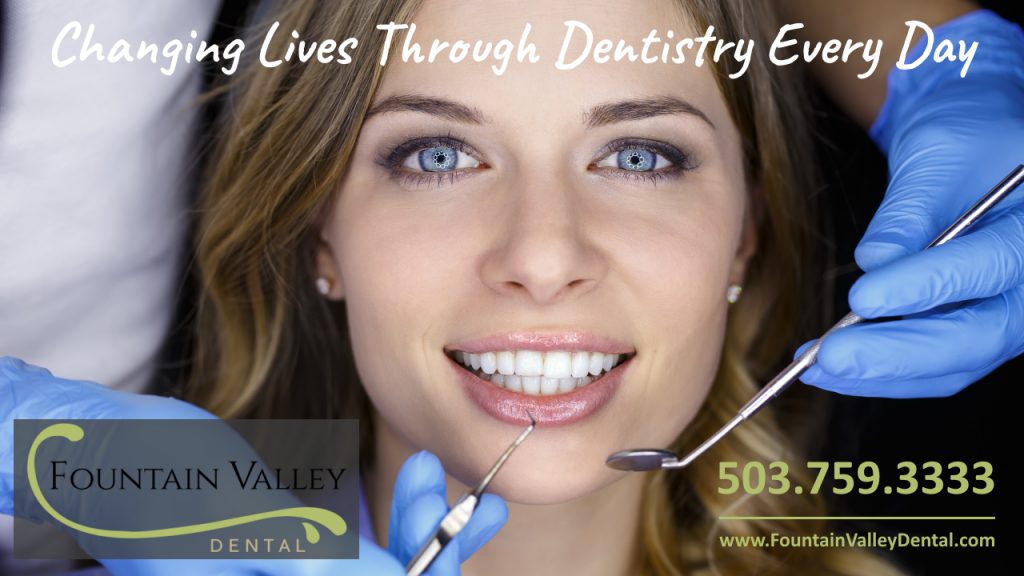 The Importance of Regular Dental visits
It is essential that you visit the dentist for cleanings and procedures to maintain great overall health. Regular cleanings and exams are important preventative care measures. Consistent preventative care means you are less likely to need to return for more serious procedures and dental work.
However, if you avoid the dentist, you may end up with tooth decay or damage that can cause you discomfort or even pain. Leaving your teeth uncared for can result in future health issues. Dental problems have been linked to heart disease, diabetes, and other illnesses and problems.
We want you to feel completely relaxed when visiting the dentist, so that you can be as healthy as possible and live a long and comfortable life.
Schedule a Dental Consultation
Our dental clinic and dentists are located in Molalla and we have many patients drive to see us for our exceptional dental care from around Clackamas County including the nearby communities of Molalla, Mulino, Oregon City, Canby, Silverton, Colton, Beavercreek, Estacada, Woodburn, Salem, West Linn, Clackamas, Gladstone, Tualatin, Wilsonville, Aurora, Hubbard, Barlow, Gervais, Keizer, McMinnville, Hayesville, Newberg and more.
Give Fountain Valley Dental a call at 503-759-3333 to schedule an appointment or if you have any questions regarding Sedation Dentistry and Nitrous Oxide.  You can also Contact Us via our online email contact form.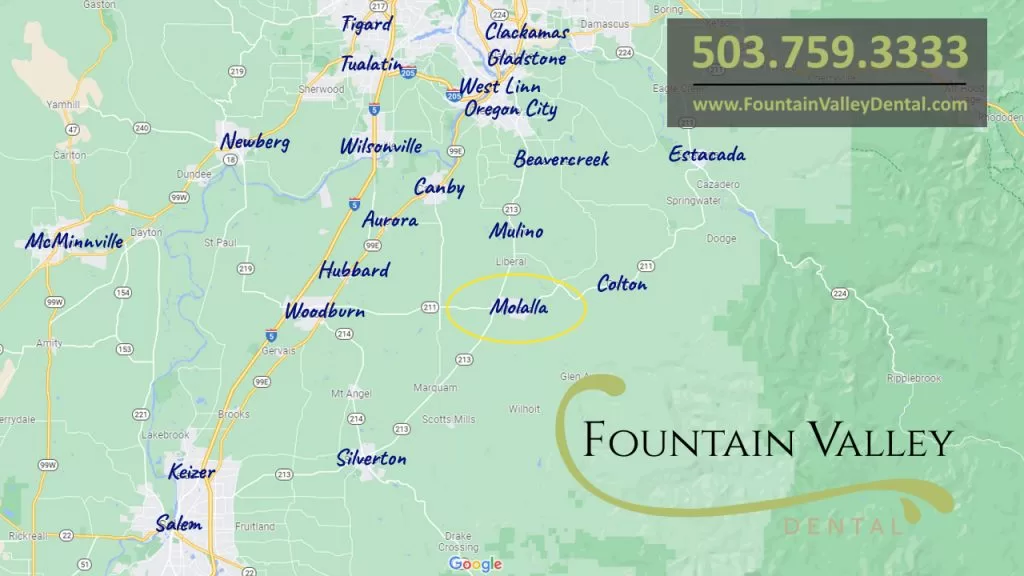 What to Expect at Fountain Valley dental
Our Goal Is To Keep You Smiling For Life!