Welcome to Fountain Valley Dental where you will quickly develop trust and confidence in our team.  We are here to listen to your concerns and answer all your questions. We brings years of experience to support and guide you with getting started to becoming an established patients of our dental family.
We encourage you to call and ask one of our experienced front office team members about your financial and or dental needs at 503-388-5413 or email them with your questions using the form below.
Dr. Ben Whitted is looking forward to meeting you!
---
GreenSky Patient Solutions
Provides fast and easy access to a variety of financing options.
PREQUALIFY FOR A LOAN TODAY!
Simply enter the amount you plan to pay your provider.
No impact on your credit score
Safe, easy and secure
Most credit decisions in seconds
To prequalify, click link below:


PHONE: 844.810.7713
When calling into Customer Service, you may be asked to provide this practice's provider number: 51004674
---
Care Credit Deferred & Extended payment Plans
Credit is different from a regular credit card. It helps you pay for out-of-pocket expenses not covered by medical insurance by extending special financing options that you can't get when using your Visa or MasterCard.
With shorter term financing options of 6, or 12 months, no interest is charged on purchases of $200 or more when you make the minimum monthly payments and pay the full amount due by the end of the promotional period.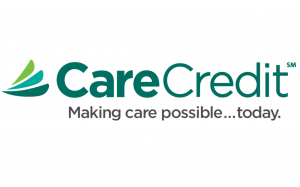 ---
Fountain Valley Dental Wellness Membership Plan
NO INSURANCE? NO PROBLEM!
SAVE 20% OFF YOUR TREATMENT- TODAY!
Low Cost – No Deductible
Low Annual Fee – No Waiting Periods
*12 Month Membership Plan Includes:
(2) General Cleanings per year
(2) Exams per year
X-Rays (All x-rays)
(2) Flouride treatments per year
Oral cancer screening
Contact Our Office TODAY to Sign Up 503-388-5413
*This is not an insurance plan. No claims filed and no payments are made to any other healthcare providers. Fountain Valley Dental is not a licensed insurer, health maintenance organization, or underwriter of health services. This plan may not be combined with any other offers, discounts, insurance, discount plans, or advertisements.